This forum exists as a place for fans of Jane's Addiction to discuss things relating to the band (the music, the members, their side projects, etc.), as well as other things fellow fans may find interesting. In Perry's own words, "everybody has their own opinion", and you are more than welcome to share yours. We simply ask that you try to be respectful of the divergent opinions of others.
Disagreements and civil arguments are perfectly fine. However, outright hateful, hurtful, and/or libelous comments directed at other board members, or people affiliated with the bands will
not
be tolerated. You are free to criticize, just do so intelligently and responsibly.
These simple guidelines are here so members can feel free to contribute without being unwittingly attacked simply for having an unpopular or different opinion than the majority. We're not out to censor anyone. No one is keeping you from sharing your opinion with the world, but as the ones who put forth the countless hours of work on this website, we have the right to have a say what goes on in our house.
via:
http://xkcd.com/1357/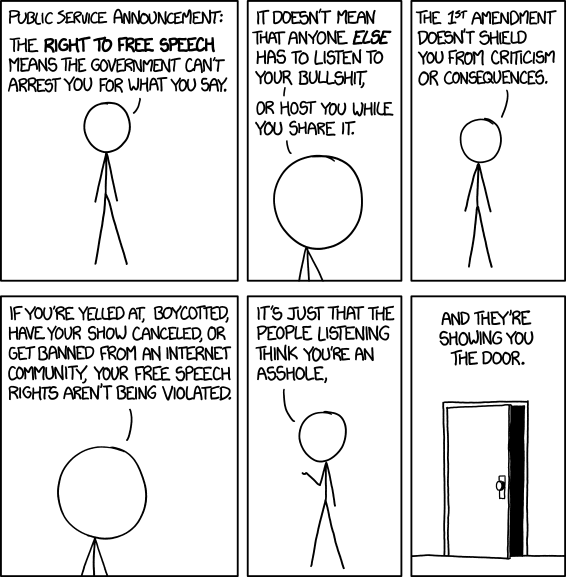 Thank you for your understanding and cooperation.