We've had a nice run in this section lately and here's a new Flower Quartet show to keep it going.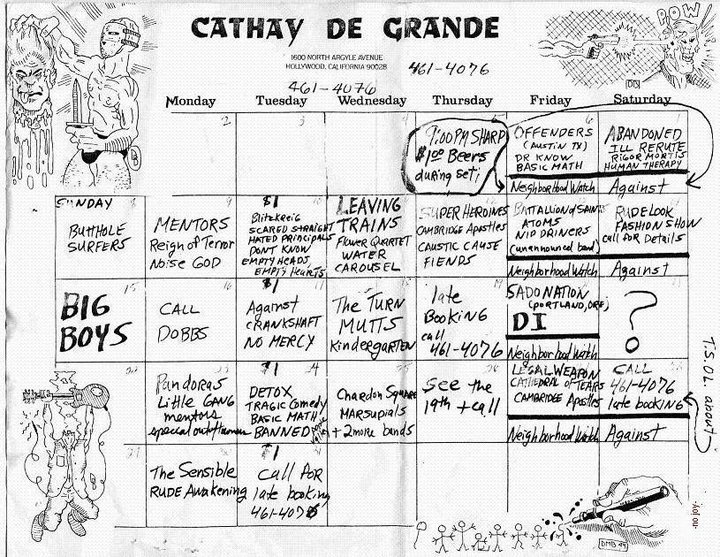 As you can see this calendar doesn't specify the month let alone the year so some work will need to be done to figure out the exact date beyond the 11th before we can add it to the gig list.
Based on the calendar the month this show took place in started on a Sunday and had 31 days in it.
The only month in 1983 that meets this criteria is May.
http://www.timeanddate.com/calendar/?ye ... &country=1
So this show could have happened on May 11, 1983 and if so would be the earliest know Flower Quartet show.
However when you look at a calendar for 1984 we have another two possibilities.
Both January and July of 1984 start on a Sunday and contain 31 days.
http://www.timeanddate.com/calendar/?ye ... &country=1
This would mean the show could have taken place on either January 11, 1984 or July 11, 1984.
However based on the info we have we can rule out the show having happened in July.
Our records show Eric in Massachusetts gigging with Yellow Dog Contract in April of 1984.
So we are left with two choices of dates for this show.
It happened on either May 11, 1983 or January 11, 1984.
I found the calendar on the Cathay de Grande facebook page.
http://www.facebook.com/profile.php?id=100002552929104
What say you intertwoven?