This isn't a new show for the listing but this image does help us because we now know this was another "Phenomenon" at the Fiesta House.
Plus it's interesting to see that Psi-Com is spelled Psy-Com here too.
I always used to think that the L.A. Weekly screwed that up but perhaps not?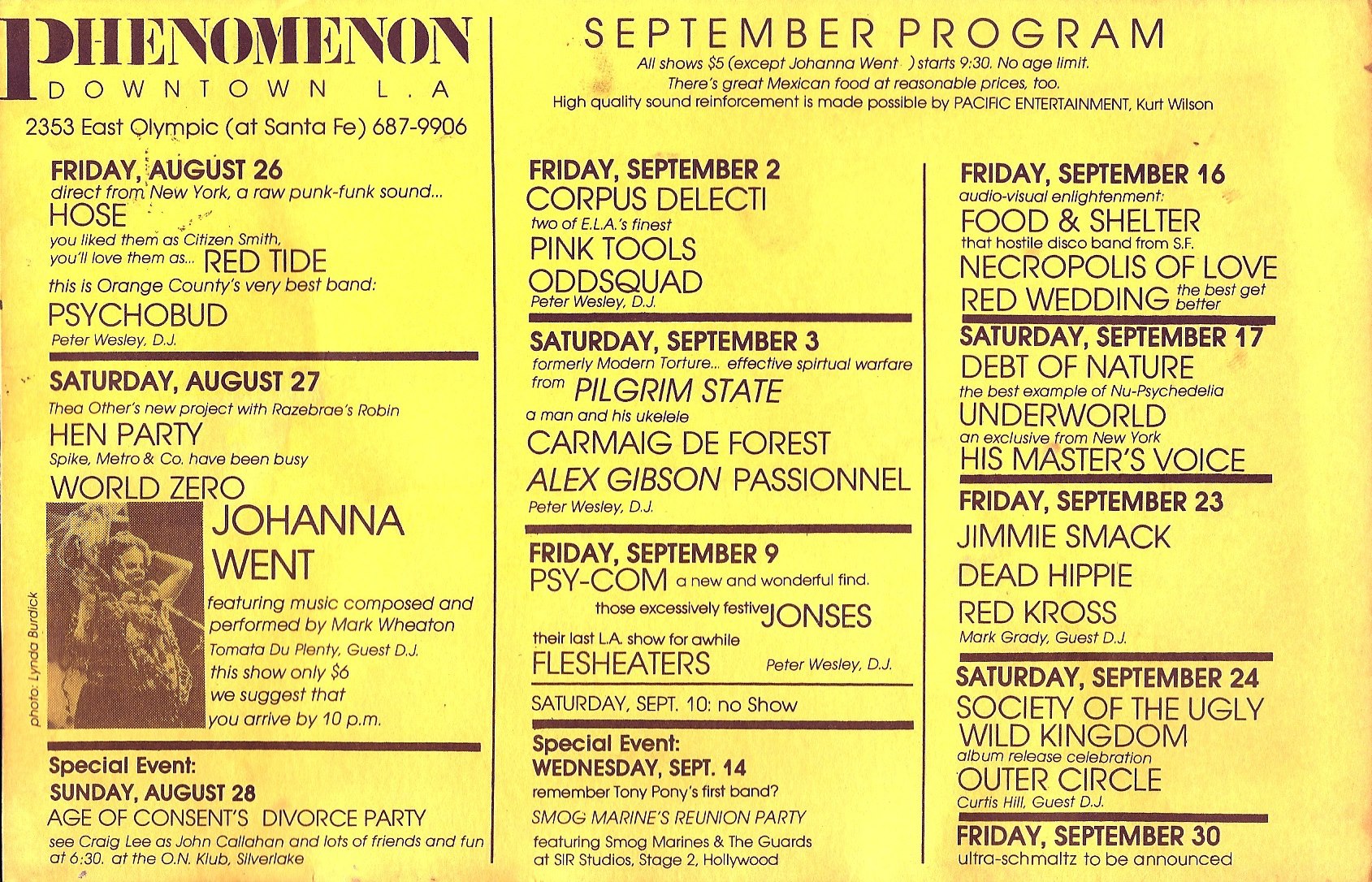 Thanks go out to Scott of the THEORETICAL facebook group for the program image.