We've known for some time now that Jane's had planned to play in Hawaii in June of '91.
Mater of fact we have a poster for the postponed June 25, 1991 date.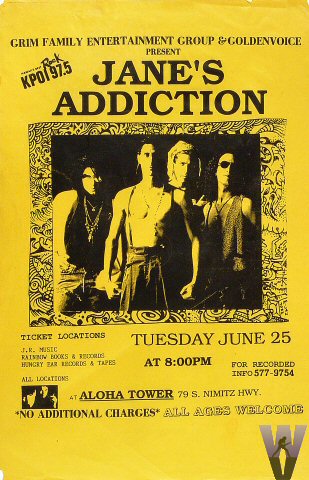 Well it turns out Jane's had originally planned to play two June dates in Hawaii.
Here's proof: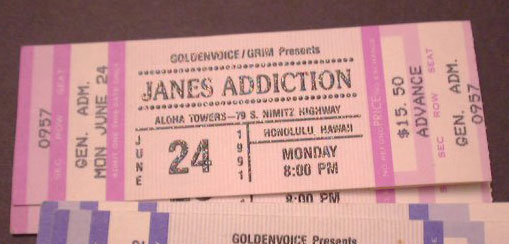 I have added this canceled show to the Tour Dates section of the site.
http://janesaddiction.org/tour/show/jan ... 6-24/2184/