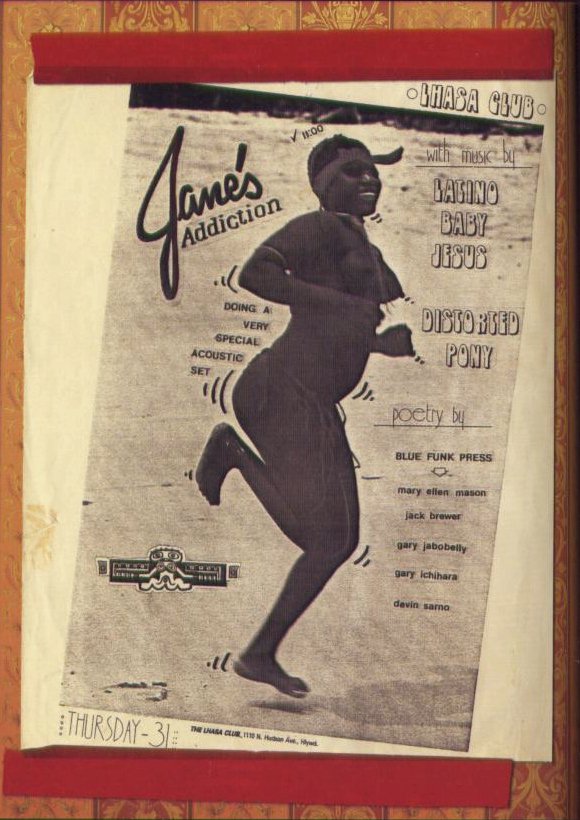 The above image comes from page 36 of the Box Set booklet.
It's a flyer that I'd long been trying to associate with a show.
It was used on a t-shirt and a sticker previously but the date and venue were missing.
At any rate it's a brand new show for the gig listing.
07/31/1986 - Lhasa Club, Hollywood, CA