When I first started working on the show listing for Jane's this show was listed as taking place on 12/31/87.
While searching through the archives in the Los Angeles library a few years back I discovered that the correct date was 12/31/86 and thought that was that.
Well not so fast unfortunately I guess.
Last month I found a beautiful flyer for the show on ebay and decided to grab it as it is a nice upgrade for the site.
Here it is: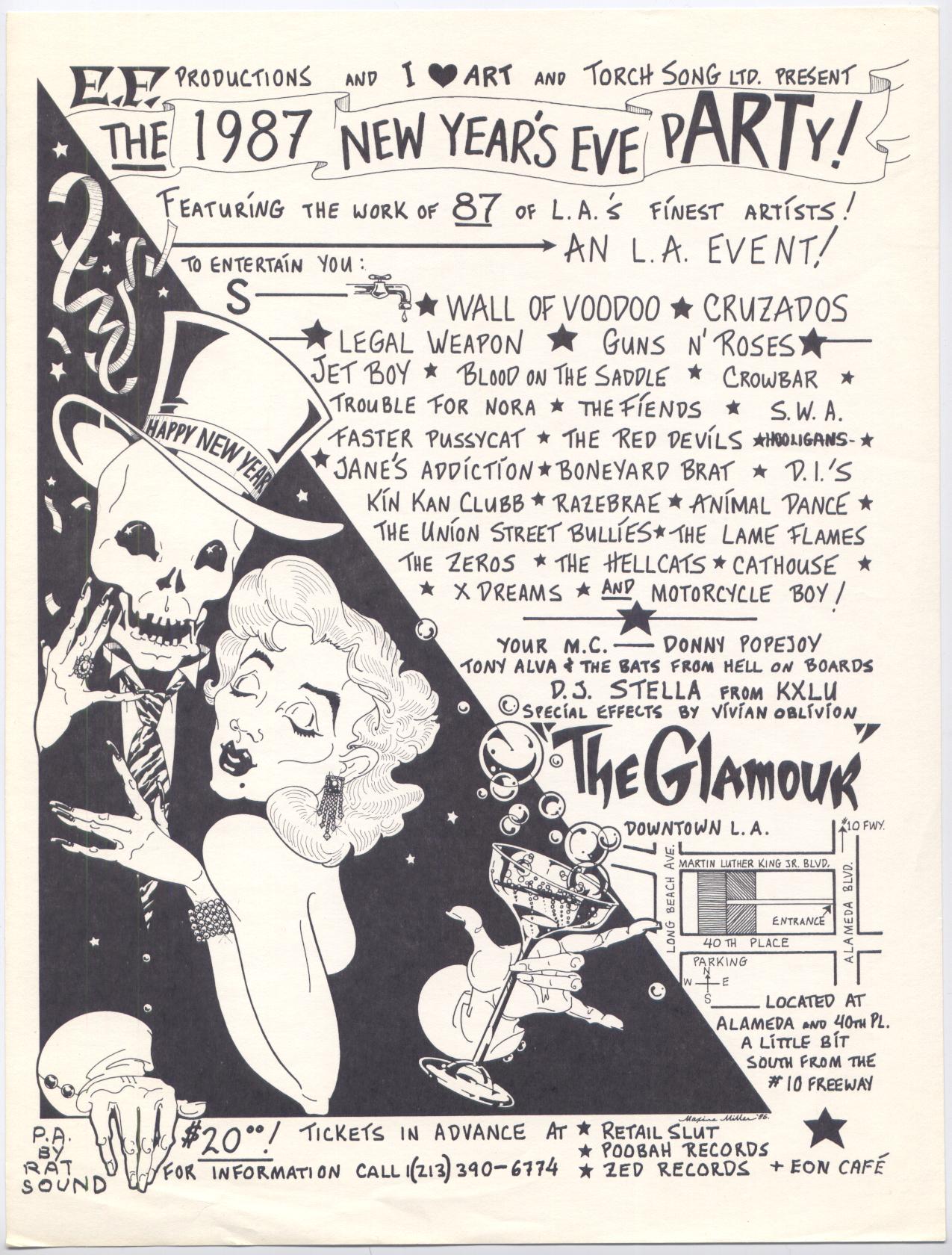 The flyer image is nothing new as it's been shared online in many places but as I said it's a nice upgrade and it sure makes reading some of the fine print a lot easier.
At any rate that's not the reason for my post.
Like I said I found the flyer on ebay and when I snagged it last month I didn't pay real close attention to the seller's description.
Here's the important part of what he had to say and a link to the auction:
Original 1980s Playbill Flyer- 1987 NEW YEAR'S PARTY Featuring 87 LA Artists (videos)
http://www.ebay.com/itm/190625488623?ss ... 1497.l2649
Did you catch the important part I'm referring to?
It seems this date may turn out to not be a show at all but rather a party where videos of Los Angeles' top 87 bands were shown.
This makes sense to me seeing as there has long been speculation in regard to Jane's playing two shows at two different venues on the same night even as far back as when this show was miss dated as taking place in '87.
I've got a few irons in the fire so to speak and I'm attempting to get this all sorted out.
In the meantime if you have any info to share in regard to this show I'd love to hear from you.