I found this on flickr tonight!
I know it's not a show but it does help to date the recording on Ritual to a degree and it's cool.

Plus it gives us a better idea of what they really recorded on this date and corrects the location.
We currently list Three Days, Ain't No Right, Stop!, and Obvious as having been recorded at this session.
I'm sure there was more than one recording session but like I said this is cool and I never expected to come across it when I was digging around on flickr tonight.
November 2, 1989 - Track Record Studios, North Hollywood, CA
http://janesaddiction.org/tour/show/jan ... 11-xx/773/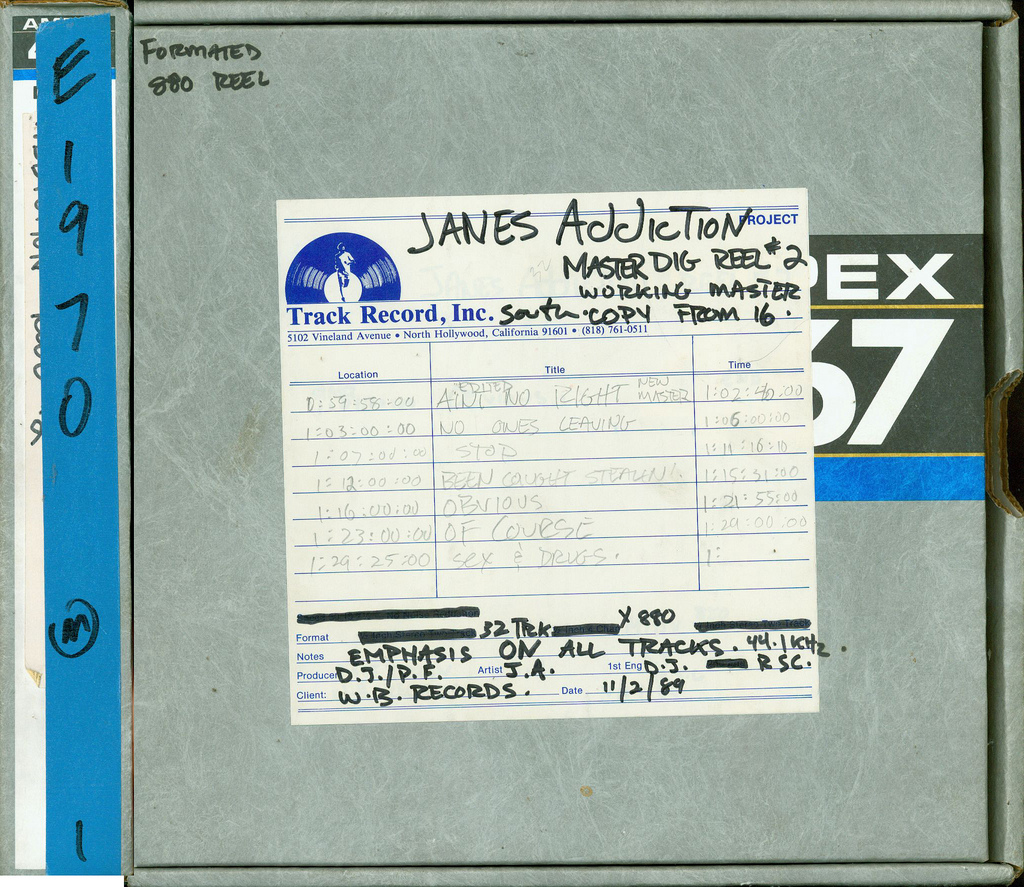 Original Master of Jane's Addiction for "Been Caught Stealing" and "Stop"
http://www.flickr.com/photos/jammitapp/ ... hotostream