With the kick-off date of the Theatre of the Escapists tour looming tomorrow I decided I'd better get busy today catching up on some additions to the site.
Here's a sweet review of the February 22, 1989 - 9:30 Club show that I just added to the site.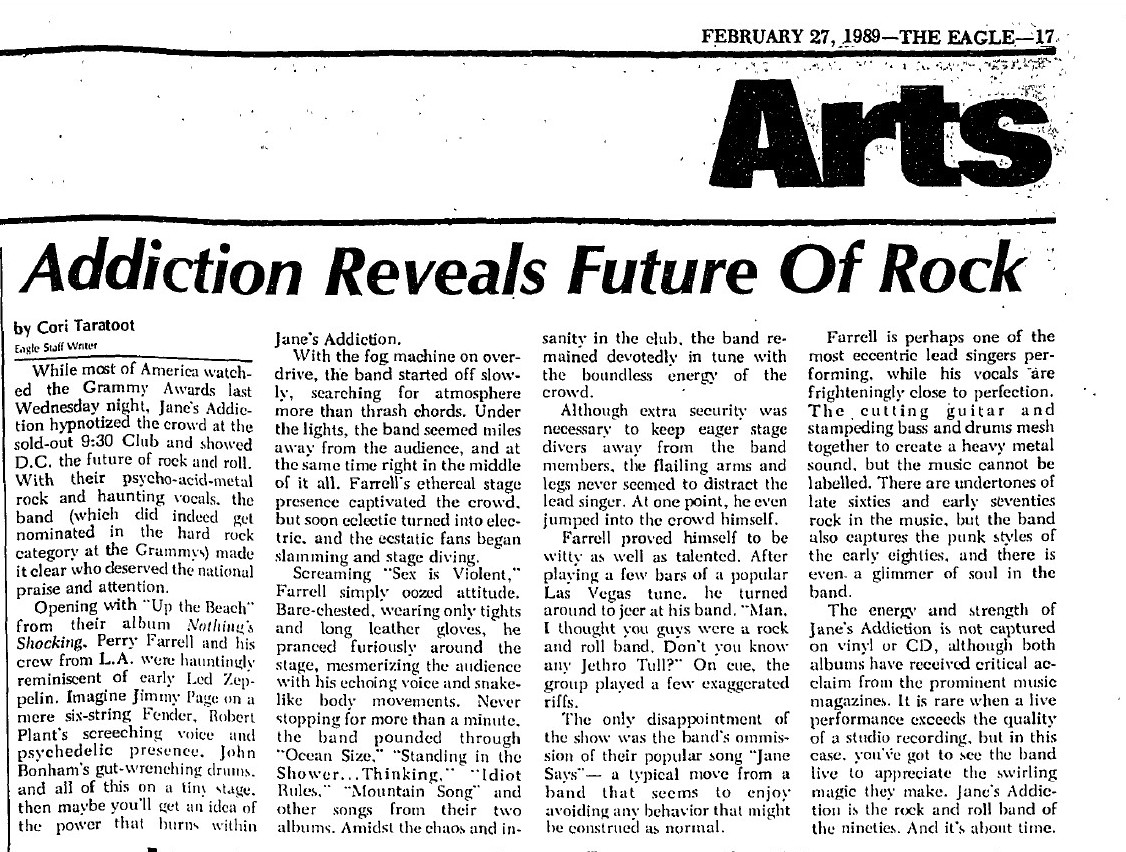 I'd love to see a recording of this show surface based on this review.
I'm really curious as to what L.A. band they were covering?
Maybe they played L.A. Medley?
Plus the whole Grammy / Jethro Tull deal.