2002.12.31 NYE canceled gig in Australia?
Posted: Fri Feb 28, 2020 12:06 pm
Found this while digging through my computer today, labeled "2003 Tour Itinerary"...
JA played in Australia in early 2003, but not until mid-month. I have itinerary scans for that tour, but they're much larger in size. If it just said "New Years" vs. "New Years Eve", it would make a hell of a lot more sense.
More importantly, we've got a confirmed show for
12/31/2002
. It has a poster that is remarkably close to this poster for the LA show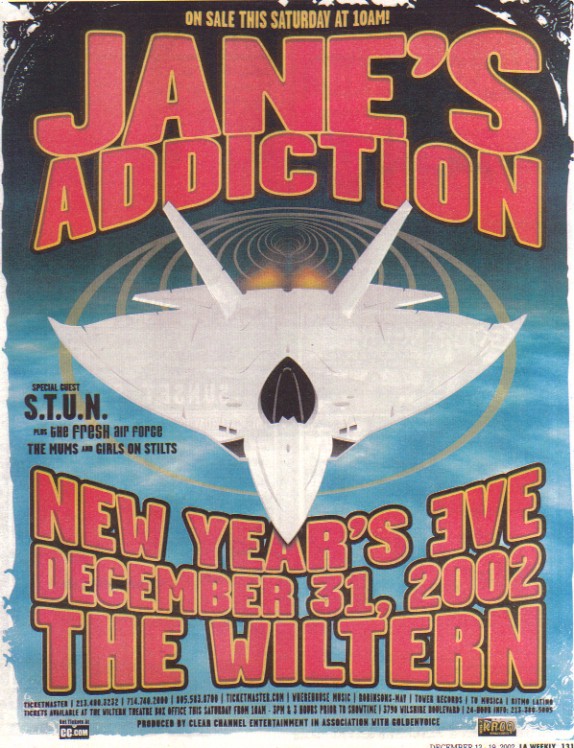 Jane's split before NYE in 2003, where they were supposed to play MSG in NYC