We've had the correct date for this show surrounded for some time but now we've got it right me thinks.

Back in 2007 I stumbled across some Flipside scans that reviewed this show.
They did not list the shows date but were used as confirmation of the show on the 31st nonetheless.
http://xiola.org/bored/viewtopic.php?p= ... b54c1d96c6
Where the 1/27 and 1/31 dates come from in the first place is before my time working on the gig listing.
Last night however I found a flyer for this show!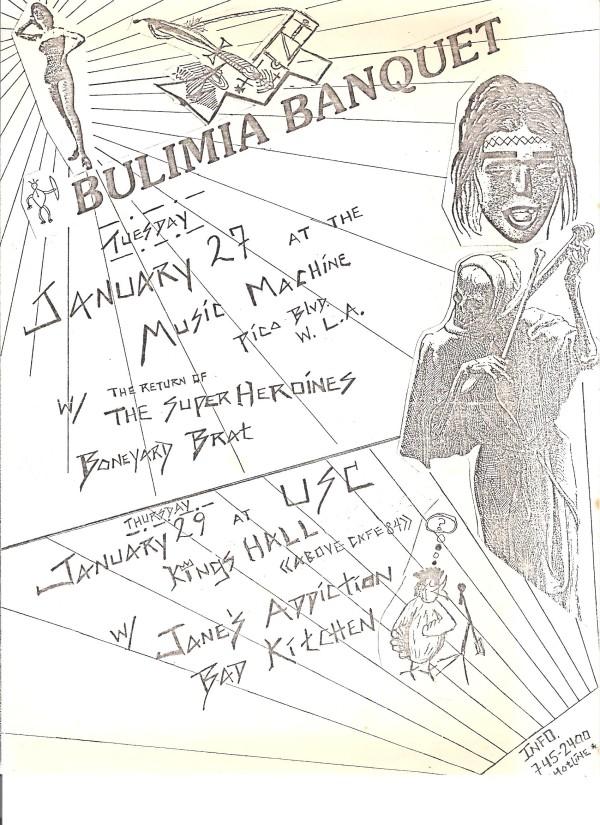 I found the flyer on the Bulimia Banquet myspace.
http://www.myspace.com/bulimiabanquet
I've transferred most of the info for this show from the 31st to the 29th but Erik will need to add the bootleg info.
January 29, 1987 - King's Hall, University of Southern California, Los Angeles, CA
http://janesaddiction.org/tour/show/jan ... 1-29/2215/
Once that is done the show on 1/31 will join 1/27 with a status of "debunked".